You need Ford parts fast, and that's just what you'll find at our Ford Parts Center in Arcadia, FL. This information page will tell you a little more about how to order parts, pick up parts, and save on parts & services like our popular Mopar oil change service. Keep scrolling for savings!
Our Ford Parts Center at Your Service
Every day is a holiday occasion for gearheads & motorists at our Ford Parts Center. If you love doing the work on your Ford vehicle, then you already know what we're talking about. That wonderfully sweet & delicious smell of brand-new Ford parts that comes out of crisp OEM boxes is waiting for you. Yum! Delight your senses (and your Ford vehicle's parts needs) with OEM quality on:
Brake parts
Tune-up parts
Exhaust parts
Electrical parts
Engine parts & seals
Transmission parts & seals
Off-road accessories
Tow packages
All-weather protection
Road-trip accessories
And more!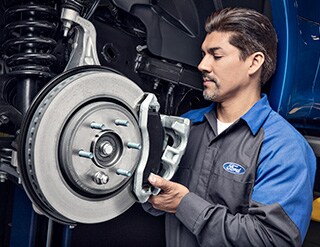 If you're looking for the Ford dealership parts department that gets it, your search is over! We know that you're looking for OEM quality. We also know that you're hoping to save. In our next section, we'll tell you a bit more about how all that works.
Genuine Ford Parts and Service. Now Servicing Port Charlotte, FL
Our customers seem to be coming in from farther away these days. Perhaps it's that lovely bakery-like smell of all those new Ford parts. Yeah, maybe. But we're pretty sure it's something else. News about our service and helpful counter reps is spreading. Here are just some of the ways we help our customers:
We help you get the right parts - Got weird problems with your Ford vehicle? Chances are we've heard about something like it before. We'll be able to help you get the right part for your exact problem in no time. We've even taken another step to build out some resources for you, like with our Ford battery tips page. The more you know, the better. We make that happen.


We help you save money - Our Ford parts department always has a running list of parts coupons. Ask one of our counter reps for the latest Ford parts specials and reap the rewards!


We can help you with installation - No need to fuss around with easy things like a courtesy bulb or windshield wipers. If you need some tips, we'll show you how it's done. Of course, if you order a crate motor for your vintage Ford Mustang, we doubt you'll be changing it in the parking lot. Save your back. Save a ton of time. And let our master Ford technicians get the job done while you save with Ford service specials.
Visit Our Ford Parts Center Near Arcadia, FL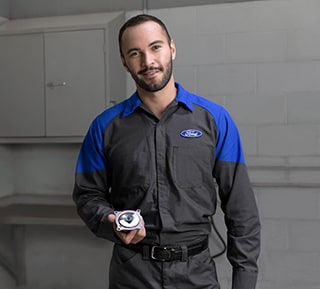 DESOTO Ford is the place to go. Our Ford Parts Center takes great pride in getting you exactly what you need so that you can get the job done right the first time. So give us a call, swing by, or shoot us an email with a parts request. Sometimes we'll ask for the VIN, but with just the basic information required, we'll make sure you end up getting what you need. And if you live on the coast, no worries. We're servicing Fort Myers, FL, too. Ask about parts deliveries & wholesale accounts for shops!